Объявление о работе неактивно
Вы не можете больше претендовать на это объявление о работе, но посмотрите другие: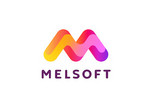 C++ Client Developer
Онлайн собеседование
What you will be doing:
Develop the product (engine Defold, Lua and some C ++);

Develop new and elaborate existing game systems and features;

Support integration with third-party SDK;

Suggest and realize solutions for technical issues with the product
Your expertise:
Strong knowledge in programming;

Experience in commercial use of at least one of the following languages: С++, Lua, C#, Java, Python;

2-3+ years' hands-on experience with game engines: Unreal / Unity / Cocos2D / Defold / other;

Experience in optimizing applications;

Experience in creating project architecture;

Strong knowledge of games and the gaming industry;

Creative approach in problem solving, ability to rationalize opinions;

Passionate about making games
What we feel is important to say:
We strive for cooperation with those who are prepared to contribute to the quality of our products, look for points of growth, show initiative and take responsibility.
We are all for the result and not the number of hours spent in the office, so we offer flexible hours and the option to work remotely.
We take care of our employees:
proactively review salaries based on your competence growth and changes in the market;

annually pay a significant bonus to each employee proportionally to their level of responsibility and contribution to our success;

help you to save time dealing with healthcare issues by offering medical insurance;

support your learning and development initiatives: a corporate program, we contribute to paying your tuition fees.

gross salary 3500 - 6000 EUR/month. We are open to discuss a different salary based on your competences and skills.

If you feel you've got what it takes, get in touch - let's meet, talk and hear each other!
Company offers
Work life balance
Flexible work hours
Remote work possibility
Other
Computer for personal usage
Frequent training
Salary
3500-6000 €/mon. gross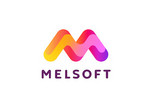 UAB "Melsoft LT"
Melsoft games is a casual games developer with offices in Nicosia, Cyprus and Vilnius, Lithuania. The company was founded in 2007 with a focus on casual PC games, but has since evolved into a major player in the mobile games market. There are top-games in live operation: My Café and Family Island.

Our first hit game, MyCafe, found global popularity, reaching over 100 million downloads since its release in 2016.

Family Island, the newest release by Melsoft Games in the farming/simulation genre, has generated several million installs and continues to grow.

In December 2020 Melsoft has been acquired by Moon Active. Coin Master is Moon Active's most popular game, it is ranked as the fourth highest-earning mobile game in the world for 2020.

Join us!
information about UAB "Melsoft LT"
8220 €
Avg. salary gross
(5X higher than LT average)
10-20 mln. €
Revenue 2021 y.
Distribution of employees by salary (before taxes):
25% earn up to 4925 €
25% earn 4925-7679 €
25% earn 7679-10564 €
25% earn more than 10564 €