Объявление о работе неактивно
Вы не можете больше претендовать на это объявление о работе, но посмотрите другие: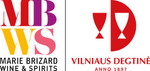 WHAT WILL YOU DO
You will be the bridge connecting customers with internal operations.

Manage our clients pipeline and ensure consistent growth and a regular communication flow. (Work with CRM).

Assist customers executing their orders.

Help internal operations with data handling.

Be the key driver developing order-to-cash process.

Work closely with the sales and operations teams to improve our value proposition.
WHAT WE EXPECT FROM YOU
Experience in customer support role and/or CRM tool.

Excellent communication skills, attention to details.

Well-organized, trustworthy, and capable of driving change.

Great written and verbal communication skills in English, Russian languages.

Good excel and information handling skills.
WHAT WE OFFER
Friendly and welcoming culture, great team of supportive colleagues.

Fast-paced environment with possibility to learn from the market leaders.

Flexible work arrangements with additional days off for birthdays and other occasions;

Improvement oriented working environment where you are truly appreciated and recognized for your contributions;

Work completely remote, on-site or hybrid. You choose.
Salary
From 1100 €/mon. net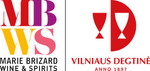 UAB "Vilniaus degtinė"
Prancūzų koncernui "Marie Bizard Wine and Spirits" priklausanti, viena seniausių alkoholinių gėrimų gamintojų Lietuvoje.
information about UAB "Vilniaus degtinė"
2303 €
Avg. salary gross
(51% higher than LT average)
20-30 mln. €
Revenue 2021 y.
Distribution of employees by salary (before taxes):
25% earn up to 1360 €
25% earn 1360-1792 €
25% earn 1792-2436 €
25% earn more than 2436 €