Объявление о работе неактивно
Вы не можете больше претендовать на это объявление о работе, но посмотрите другие: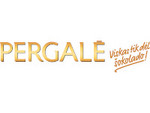 Export Manager
Онлайн собеседование
Our Client – "Pergalė" – is a leading confectionery brand in the Baltics. The company that has mastered the art of chocolate production today offers the widest range of products: chocolate boxes, chocolate tablets, pralines, liquor chocolates, chocolate truffles, dragées and even biscuits. "Pergalė" is a globally ambitious brand carrying more than 290 products that are sold in 39 countries worldwide.

The company focuses on the traditional "Lithuanian" taste, uses only the highest quality natural raw materials and is constantly looking for new recipes, attractive packaging designs and invests in the latest technologies, improves quality.

If you are feeling the same passion for sweets as us and even love the management of the export then we can't wait to meet you! 😊
Your responsibilities will include:
Constantly analysing the market in the target countries, introducing and developing the company's brands;

Developing and maintaining existing clients database and proactively identifying and searching for new buyers;

Negotiating the terms of the sales and meeting sales targets;

Participating in industry trade shows, sales meetings, and other activities to promote products;

Managing orders, contracts, export documents and budget;

Analyzing and managing pricing and profitability indicators.
What we are looking for:
A college or university degree;

At least 2 years of experience in export management;

Knowledge of budget management, international trade and taxations;

Fluency in Lithuanian and in English languages (written and spoken);

Good MS Office skills;

The ability to work independently, to take initiative, full ownership and the will to reach results;

A communicative, customer-oriented, energetic, ambitious and open-minded personality;

Willingness to travel to foreign countries.
What you can expect here:
Inspiring challenges and the opportunity to become part of an intercultural environment;

An open working environment for new ideas and decision-making;

Supportive, energetic and highly skilled colleagues who share their experience and knowledge;

Hybrid work model and flexible working hours;

Personal growth and professional development opportunities;

Chocolate baths and sweet emotions 😊;

Salary range for this position is from 3000 to 3500 Eur gross/month and plus annual bonus system.

Only selected candidates will be informed, confidentiality is guaranteed. By sending Your CV You express your consent that "Simplika" would manage your personal data for your possible employment opportunities both at "Simplika" and/or clients of "Simplika". You have the right to cancel your agreement anytime; manage, change and/or ask to delete your provided personal data.
Salary
3000-3500 €/mon. gross
Plus annual bonus system.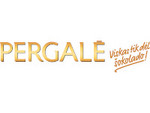 UAB "Simplika"
UAB "Simplika" – an international recruitment company offering flexible employment solutions (temporary, permanent recruitment, candidate assessment) in the Baltic countries. We strive to be a quality provider to our Clients and a good advisor and partner to our candidates.