Объявление о работе неактивно
Вы не можете больше претендовать на это объявление о работе, но посмотрите другие: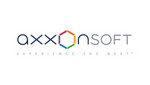 Golang developer
Онлайн собеседование
Job description
As part of the team, you will be developing and supporting our cloud based solutions in video surveillance and physical security in cooperation with large telecommunications companies.

Together we will solve complex and interesting problems, participate in technical and product discussions of solutions and develop new services.
Requirements
Experience needed:

Using Golang language as the main working tool for the last 2 years;
Experience in HTTP and HTTP v2 protocols to provide REST API from the side of the developed applications;
Experience in developing multi-threaded applications;
Knowledge of SQL;
Knowledge of English at the level of reading the specification.
Additionally
The following is also desirable:
Experience in developing applications with microservice architecture;
Experience with the technologies we use: gRPC, Nomad, Docker, Redis, ClickHouse;
Good knowledge of data structures and algorithms;
Experience with Git, Jira, Confluence, Bamboo CI.
-We offer
Competitive salary
Remote work or office work to choose from, flexible work schedule;
Direct dependence of wages on the level of professional development;
Progressive salary revision system with professional growth;
Training and conference attendance at the expense of the company;
Friendly team of professionals;
Challenging and out-of-standard tasks.
Company offers
Work life balance
Flexible work hours
Remote work possibility
Salary
2900-5400 €/mon. net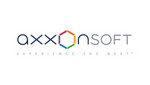 UAB "AxxonSoft Baltic"
AxxonSoft is a leading developer of smart integrated security and video surveillance systems (VMS and PSIM). For almost 20 years that have passed since the company was founded, we have opened more than 50 offices in different countries and are consistently among the five largest companies in our industry in the world. The company's portfolio for the Safety & Security market boasts over 150,000 projects with 2.5 million cameras installed. Our tasks have become more ambitious. Therefore, we are actively expanding the development team and are looking for developers in different areas.