Объявление о работе неактивно
Вы не можете больше претендовать на это объявление о работе, но посмотрите другие: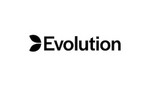 IT and Technical Support Specialist
Kaunas
- UAB "Evolution Lithuania"
Job Description:
Responsibilities
Complex IT equipment installation in server rooms, configuration, repairs, and maintenance of server equipment

Complex software installation, administration within the area of responsibility, software troubleshooting and maintenance

Low voltage/fiber network installation and patching

Equipment and services configuration using internal systems

Technical QA

Participate in studio equipment installation, configuration, maintenance and repair

Participate in new employees' training and processes improvement

Prepare and provide required reports, and provide needed information to MCR and other departments.
Qualifications:
Secondary (higher, special etc.) education

At least B1 (Low Intermediate) level of English language skills

High sense of responsibility

3 years of experience in system administration, server hardware maintenance

The ability to accurately fulfill the direct management orders and work tasks

The ability to work both independently and within a team.
We offer:
We Offer
Gross monthly salary from 1800 - 2000 EUR

Health insurance and other benefits

Excellent environment for personal and professional development

Challenging work within a dynamic international team

Friendly and reliable colleagues.

All your information will be kept confidential according to EEO guidelines.
Salary
1800-2000 €/mon. gross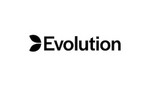 UAB "Evolution Lithuania"
"Evolution" yra pasaulyje pirmaujanti B2B azartinių žaidimų kūrėja ir IT sprendimų lyderė. Šiuo metu esame sparčiai besivystanti įmonė su 15 metų patirtimi, kur dirba daugiau nei 10 000 žmonių iš 20+ lokacijų. Mūsų verslo sėkmė yra iniciatyvi, kūrybiška ir nebijanti iššūkių komanda! O gyvybingumas, darbas kartu ir nuolatinės pastangos siekti geriausio yra svarbiausios kompanijos vertybės.
Per pirmuosius veiklos mėnesius "Evolution Lithuania" Kaune jau sukūrė virš 100 naujų darbo vietų ir toliau ieško sumanių ir siekiančių tobulėti darbuotojų. Tad, prisijunk prie gyvų žaidimų transliacijų studijos, auk kartu su mumis bei padėk kitiems sužinoti, jog Evolution siūlo darbą Kaune, kuriame galėsi atrasti save!
Вас также может заинтересовать: