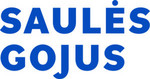 KINDERGARTEN ENGLISH TEACHER - ANGLIŠKAI KALBANTIS MOKYTOJAS DARŽELYJE
Vilnius
- UAB "Ateities laboratorija"
Saulės Gojus is...
...a caring and welcoming community;
...your opportunities to improve and implement your creative ideas;
...personalised professional support and training for further career development;
...internal and external training, participation in projects and internship programs in the European countries;
...social security benefits.

Place of work:
Šeimyniškių st. 19B, Vilnius.
Position Description
Work in a team with a Lithuanian speaking teacher and a teacher's assistant;

Education and supervision of 18 children of 3-5 years age;

Working time: 36 hours / week (2-3 shorter workdays per week).
Lūkesčiai Jūsų kompetencijai:
If you...

...are enthusiastic, creative, and you have a warm rapport with children;
...are fluent in English and an excellent communicator;
...have a diploma of higher education and recent teaching experience;
...are passionate about inspiring children and offering them the best opportunities to learn;
...are responsible and assertive, have a calm and positive approach to working with children with complex needs;
...are able to adapt and respond to children's individual emotional or physical needs;
...are able to support your colleagues in creating a stimulating and caring learning environment;
...are able to work as part of a team as well as independently;
...then it's you we are looking for! :)
Salary
1392-2150 €/mon. gross
Salary is paid in a stable and timely manner.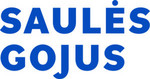 UAB "Ateities laboratorija"
"Saulės gojus" – nuo 2004 m. sėkmingai veikiantis privatus dvikalbis darželis ir mokykla. Esame inovatyvi ir moderni įstaiga, besivadovaujanti profesionalumo, bendruomeniškumo ir nepriekaištingos reputacijos principais.
Visi mūsų komandos nariai – smalsūs ir pažangūs profesionalai, "Saulės gojuje" siekiantys augti kartu su čia besimokančiais vaikais. Mums kiekviena diena – tai naujas iššūkis, o naujas iššūkis – tai naujo atradimo galimybė. Šiandien tuo atradimu gali būti tu!
Prašome kreiptis: +37064083136
Daugiau apie mus:
saulesgojus.lt/
Посмотреть все объявления этой компании (3)
information about UAB "Ateities laboratorija"
1973 €
Avg. salary gross
(29% higher than LT average)
1-2 mln. €
Revenue 2022 y.
Distribution of employees by salary (before taxes):
25% earn up to 1283 €
25% earn 1283-1958 €
25% earn 1958-2315 €
25% earn more than 2315 €