Объявление о работе неактивно
Вы не можете больше претендовать на это объявление о работе, но посмотрите другие: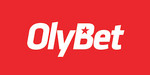 Product Owner
Онлайн собеседование
Принимаем украинцев
Role:
As a product owner, you will interface with Business Owners and Technology Teams supporting the development and other related teams. You will work closely with the Business Owners to define the roadmap for the technology products to support business needs. You will also work with technology teams to drive innovation in the domain to create a strong competitive advantage. You will make sure that we are building the right thing at the right time.
Key Job Functions:
· Define product vision, roadmap and improvement opportunities
· Take lead of agile team(s)
· Providing vision and direction to the Agile development team and stakeholders
· Ensure that the team always has an adequate amount of prior prepared tasks to work on
· Plan and prioritize product feature backlog and development for the product.
· Assess value, develop cases and prioritize stories, epics, and themes to ensure work focuses on those with maximum value that are aligned with product strategy.
· Provide backlog management, iteration planning, and elaboration of the user stories.
· Work closely with Business Owners to create and maintain a product backlog according to business value or ROI
· Lead the product release planning and set expectations for delivery of new functionalities.
· Provide an active role in mitigating impediments impacting successful team completion of Release/Sprint Goals
· Facilitate roll-out of new features/functionality.
· Research and analyze the market, the users, and the roadmap for the product
· Follow our competitors and the industry.
· Keep abreast with Agile/Scrum best practices and new trends.
Education and/or Experience
· Analytical mindset
· Strong communication, presentation, and leadership skills
· Organizational and time management skills
· Ability to say "no" when and where needed.
· Process designing skills.
· Experience as an IT business analyst/PO.

Nice to have experience in online gaming products management is an asset.
Company offers
Work life balance
Flexible work hours
Remote work possibility
Exciting industry experience
Opportunity to work with an inspiring and agile team in a fast-paced environment
Ability to be involved in process improvements, initiatives, and project work
An interesting multicultural working environment
An attractive salary and benefits package is on offer
Salary
3400-4000 €/mon. gross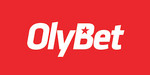 UAB "Orakulas Services"
Orakulas Services, UAB (service provider of OlyBet brand) is an international organization, part of the largest entertainment company in Eastern Europe, Olympic Entertainment Group. It is a prestigious company that successfully operates in 6 countries, the activities of which include: casinos, betting, slot machine salons, e-casinos, sports bars. The strongest part of the company - impeccable service and providing the highest level of entertainment to customers - is the result of constant updating of employees' knowledge and professional development.
information about UAB "Orakulas Services"
3737 €
Avg. salary gross
(2X higher than LT average)
1-2 mln. €
Revenue 2021 y.
Distribution of employees by salary (before taxes):
25% earn up to 2693 €
25% earn 2693-3252 €
25% earn 3252-5168 €
25% earn more than 5168 €