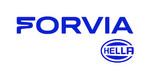 PRODUCTION SUPERVISOR
Онлайн собеседование
Job description
In PRODUCTION SUPERVISOR position at HELLA Lithuania you will:
Execute given manufacturing programs and control production quality, costs and timing;

Control and optimize processes, execute continuous improvement measures;

Measure and control Key Performance Indicators, communicate with respective departments in case of deviations;

Controlling work and distributing tasks based on planning specifications and supplements, taking deadlines, employee qualification, economic use of material and work equipment into account;

Lead and guide subordinates – motivate regarding responsibility, performance, team work, ecological behavior, safety, continuous improvement and training;

Support superiors at evaluating new employees' qualifications and planning of their onboarding and training.
Requirements
Graduate in electronics, mechanical engineering or mechatronics;

Work experience in a comparable role at least 3 years;

Good Business Administrations skills;

Good computer skills: MS Office, experience with SAP software is desired;

Good understanding of English language, great Lithuanian;

Good communication skills and result orientation.
Company offers
Professional and personal development opportunities, career prospects in a rapidly growing international company;

Professional and friendly team, great attention to internal communication;

A modern, ergonomic work environment that meets the highest safety standards;

Modernly equipped dining and relaxation areas, discount for fresh and healthy food in the company's canteen, 24/7 snacks station, fragrant coffee and tea;

Extensive motivational package (German and English language courses, company events, sports activities, vaccinations, discounts offered by partners, etc.);

Free public transport from Kaunas city to UAB HELLA Lithuania (transport schedule is adjusted to administration and shift working hours).
Salary
2400-2700 €/mon. gross
Salary is reviewed at least once per year. Also, you will be entitled to the annual bonus, that depends on your results.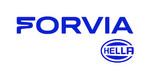 UAB "HELLA Lithuania"
HELLA yra listinguojama, tarptautinė automobilių komponentų tiekėja, veikianti po skėtiniu prekės ženklu FORVIA. Šioje de facto grupėje HELLA veikia inovatyvių apšvietimo technologijų ir automobilių elektronikos srityse. Taip pat bendrovės veikla apima platų paslaugų ir produktų portfolio atsarginių dalių tiekime ir specialiųjų transporto priemonių gamyboje. HELLA gamyklose, įsikūrusiose 125 pasaulio vietose, dirba 36 000 darbuotojų. 2021 – 2022 fiskalinių metų konsoliduoti pardavimai siekė 6,3 mlrd. Eurų.

Įmonė "HELLA Lithuania" yra įsikūrusi Kauno Laisvojoje ekonominėje zonoje. Gamyklos statybos prasidėjo 2017 m. spalio mėnesį netoli Kauno oro uosto. Praėjus maždaug dešimt mėnesių, 2018 m. rugpjūčio mėn., pradėta pirmoji serijinė elektronikos komponentų gamyba, o vėliau pradėti gaminti elektroniniai sensoriai, aktuatoriai ir įvairios paskirties valdymo moduliai, skirti Europos automobilių gamintojų produkcijai.
Šiuo metu "HELLA Lithuania" dirba apie 300 darbuotojų. Spartus augimas numatomas ir toliau.

"HELLA Lithuania" komanda savo veiklą grindžia antreprenerystės, komandinio darbo ir atvirumo pagrindu. Bendradarbiavimas įmonės viduje, taip pat ir su verslo partneriais yra pagrįstas sąžiningumo, proaktyvumo ir nuolatinio tobulėjimo principais.

"HELLA Lithuania" komandos vizija – plačių pažiūrų intraprenerių komanda, veikianti automobilių elektronikos srityje.

Посмотреть все объявления этой компании (8)
information about UAB "HELLA Lithuania"
4231 €
Avg. salary gross
(2.5 karto didesnis už LT vidurkį)
50-100 mln. €
Revenue 2021 y.
Distribution of employees by salary (before taxes):
25% earn up to 2517 €
25% earn 2517-4127 €
25% earn 4127-5686 €
25% earn more than 5686 €