Объявление о работе неактивно
Вы не можете больше претендовать на это объявление о работе, но посмотрите другие: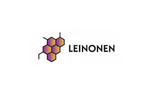 Job description
About you:
You are an accounting professional looking for a great career opportunity. You are highly interested in developing your leadership skills and you have passion for people. You are motivated to work with and guide some of the biggest companies operating in Lithuania and the Baltics. You have the desire to develop yourself - Leinonen offers great opportunities for learning and growth!
The role:
Manager: You have the ability to shape your team the way you want it! You will supervise and lead them in order to ensure proper staffing, work allocation, staff performance, motivation and development.

Strategist: You will have the opportunity to decide how to the approach tasks and develop a plan to accomplish them.

Communicator: You will be responsible for the exchange of information between the team members and the management. You will act as a single point of contact in a day-to-day operations for named clients.

Goal Setter: You will set goals and milestones which will determine the performance of the team members.

Teamwork: You will have the opportunity to cooperate with each department - Production, Tax & Legal, Sales & Marketing. Leinonen is a very open company where we embrace open communication and suggestion of ideas. We are one team, not just a group of individuals!
Requirements
University degree is desired, educational background in accounting/economics is an asset.

3 plus years of relevant experience.

Fluency in English is mandatory, other languages are seen as an advantage.

Knowledge of accounting software: Navision, Rivilė, Directo, SAP and others will be seen as an advantage.

Strong people management skills, solution and development oriented, problems solving skills.

In-depth accounting knowledge of Local Accounting standards; knowledge of IFRS is seen as an advantage.

Good communication and presentation skills.
Company offers
What we offer:
Great team, friendly environment and relaxed working atmosphere.

Work with an international client base.

Flexible working hours and the possibility to work remotely.

Additional four days-off per calendar year.

Additional health insurance.

An opportunity to take part in the development of a consultancy practise.
Salary
3000-3400 €/mon. gross
Plus annual bonus based on personal and company performance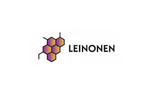 UAB Leinonen
Leinonen Group is an international accounting and advisory company with 14 offices in 12 countries across Northern, Central and Eastern Europe. In Lithuania, Leinonen is providing high quality services to a large base of international companies for over 25 years. Leinonen is developing its service portfolio continuously to respond to the demands of the rapidly changing environment. This proactive approach has enabled the company to become one of the leading accounting and advisory companies in Lithuania.
information about UAB Leinonen
2169 €
Avg. salary gross
(42% didesnis už LT vidurkį)
2-3 mln. €
Revenue 2022 y.
Distribution of employees by salary (before taxes):
25% earn up to 1335 €
25% earn 1335-2151 €
25% earn 2151-2697 €
25% earn more than 2697 €
Вас также может заинтересовать: